Raising money to record Nefeli's CD and help the needs of "Charisma" Organisation.
About
THE "CHARISMA" ORGANIZATION    
'Charisma' stands for Charismatic Persons with Special Needs and is a Charity Organisation created for one purpose:
To help people with special needs uncover and fully develop their hidden special talents, by giving them all the necessary opportunities they deserve as equal members of the society.
THE INSPIRATION
The inspiration for the creation of this charity was Nefeli, an extremely charismatic and talented 14-year old girl with severe mental and physical disabilities, and a very special talent in singing.
Despite a severe brain damage incidence at the age of 9, Nefeli managed to make remarked improvement with the aid of musical therapy and her enormous love for signing as well as will to survive.
NEFELI'S METAMORPOSIS

The creation of the 'Charisma' Charity was born after Nefeli's "Metamorphosis" on stage, during a concert given to honor the great composer, poet and producer Stavros Sideras.
After experiencing Nefeli's exceptional singing abilities, and despite her severe mental disabilities, the composer immediately trusted her abilities and offered to write songs for a concert and the creation of her first CD.

To everybody's pleasant surprise, Nefeli's live performance at this concert was a moving and life-changing experience of the transformation of a disabled girl into a true artist with no boundaries and limitations.
Further progress was made soon after this, when she was given the chance to record her first two-song CD surrounded by professional artists in a professional studio in Athens, something that gave her enormous confidence and courage to overcome her shame and fear for socialization.
THE GOAL

Nefeli, now 16, is ready to complete her next big goal:  the recording of a complete CD, which will help charismatic persons with special needs access the same life-changing experiences as she was lucky to have.
All the funds raised with the sale of this CD will support other talented and charismatic persons and help them uncover their talents too.
Nefeli's dream and wish is to make her CD and give live concerts signing her own songs.
BY HELPING NEFELI YOU HELP EVERY PERSON WITH SPECIAL NEEDS GAIN THE PLACE THEY DESERVE IN THIS SOCIETY!

Let's all help this inspiring young girl fulfill her dream and change the lives of so many other people in need!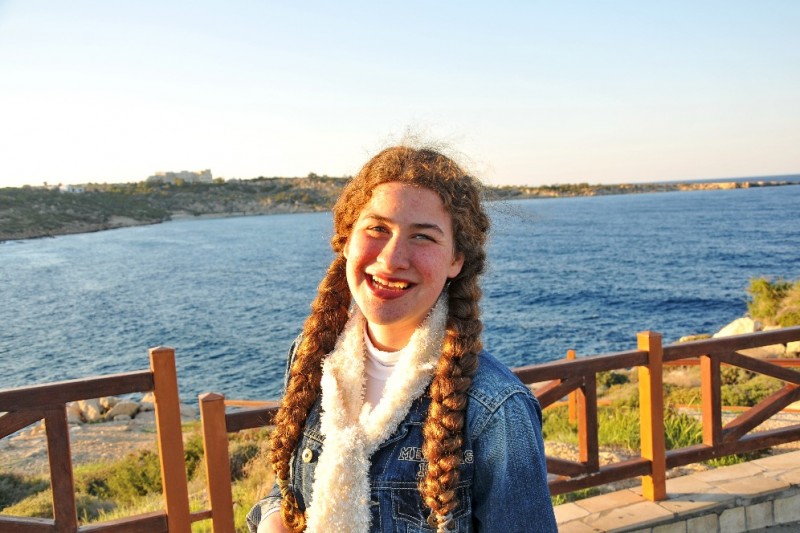 Expenses
| # | Expense | Amount | Details |
| --- | --- | --- | --- |
| 1 | Expenses for the Recording of Nefeli's CD (minimum required) | €500 | |
| 2 | Expenses for the Recording of Nefeli's CD | €4000 | |
Total amount requested: €4500
NOTE: If our campaign exceeds the target amount, we will spend the extra money as follows: Additional money raised will support the work of the organization and the support of people with special talents.
Project Updates
The CD is now published! Please contact us to receive your copy.-
---